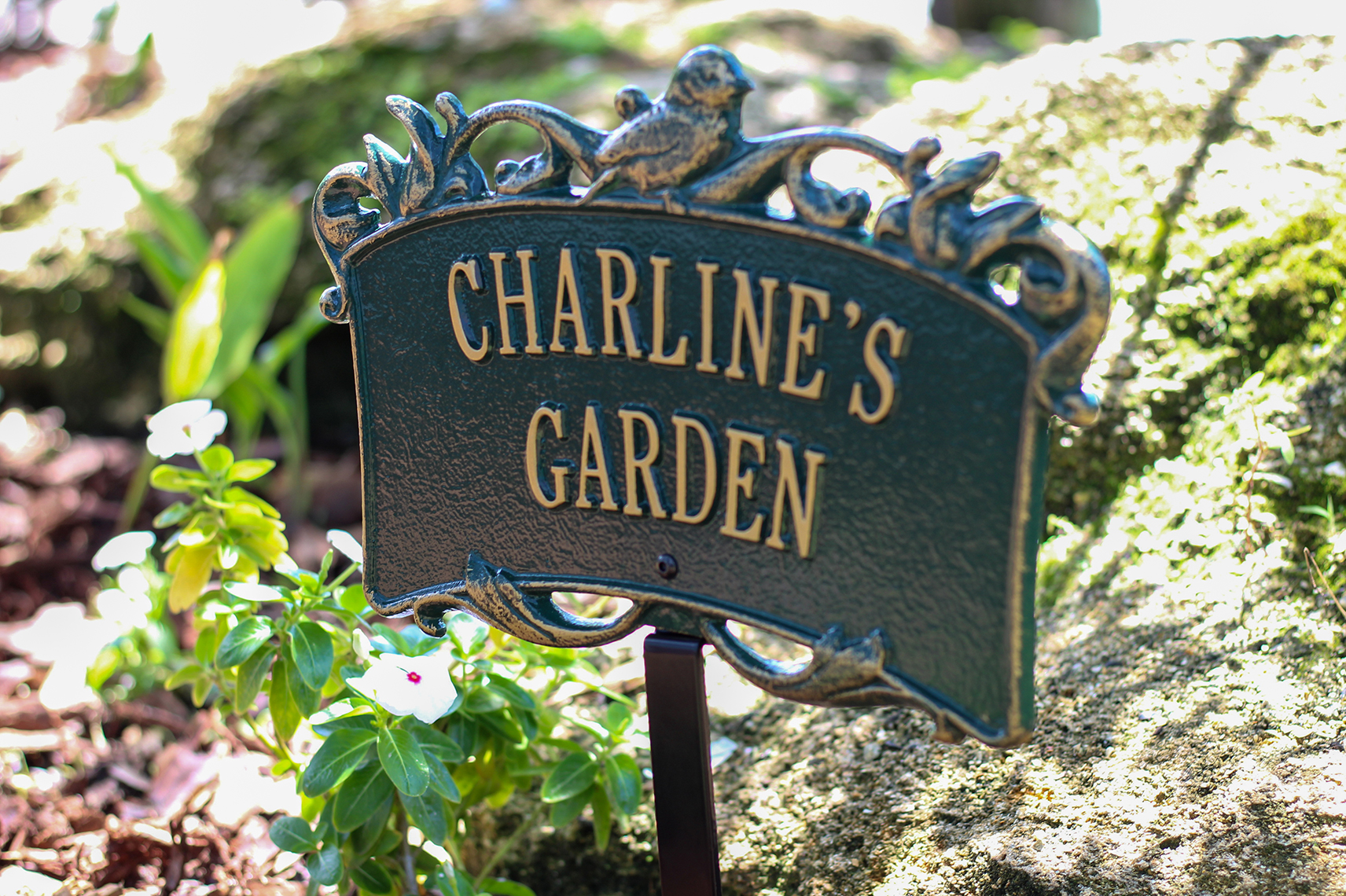 As oncologists, loss and grief is an unfortunate part of our day-to-day lives. While our end goal is always survivorship and a clean bill of health, life sometimes has other plans. Through every storm cloud, however, we try to find a little bit of sun: a positive check-up for a beloved patient, a bright smile, or a thank-you from a family member. As cliché as it sounds, it really is the passing rays that keep us going day in and day out. On May 14, our Fleming Island team received a tangible bit of sun through an otherwise significant storm cloud.
The loss of any loved one is indescribable- especially if that loved one is your wife of over 55 years. Ms. Charline Janney, 77, passed away peacefully in July 2020 after a prolonged battle with cancer. "She was incredible, so kind and loving; strong in her faith, and a master seamstress and grandmother," says her husband, Ray. "She saw the beauty in everything and she loved flowers, birds, and butterflies."
Charline's love of nature and her wish to thank the Fleming Island team for their loving care, inspired her husband to request that, in lieu of flowers, donations be made to the Fleming Island team. "We wanted to give back something to the Fleming Island team and all patients who enter this facility," says Ray.  He continues, saying:
"We spent many hours at the Fleming Island location under the care of Dr. Hunger, Dr. Deegan, and their amazing team. It became a second home to us, and I realized that this was the reality for so many others. Sitting in a treatment room multiple times a week can be tiring. I wanted patients and staff to have something pretty to look at and that would honor Charline's wish, so I asked the staff to use the donated funds to enhance the garden outside of the treatment room."
And enhance they did. Thanks to the hard work of Practice Manager Kim Worthy, Nurse Navigator Sandy Haire, and the entire Fleming staff, cancer patients can now enjoy "Charline's Garden" when they come for their treatments.
Complete with several bird feeders, flowers, and decorative hidden gems, Charline's Garden has already become a mecca for many types of birds and butterflies. "I get so tickled every time I see a butterfly land on one of the plants," says Sandy. "It's almost like Charline, and all who we've loved and lost, are stopping by to say hello."
Mr. Janney and his loved one's generous donation will continue to brighten the days of staff and patients alike for many years to come, all while keeping Ms. Charline's beautiful outlook on life in the forefront of the minds of all who enjoy her garden.
Says Mr. Janney, "Charline's life was a living example of Ephesians 4:32 – 'And be ye kind one to another, tenderhearted, forgiving one another, even as God for Christ's sake hath forgiven you.'"