What is Radiation Oncology?
Radiation therapy is the use of high-energy radiation to damage cancer cells' DNA and destroy their ability to divide and grow.  Delivered by machines called linear accelerators or via radioactive sources placed inside the patient, radiation therapy is used to treat cancer and relieve or alleviate symptoms.
In preparation for treatment, diagnostic imaging tests, such as CTs or PET Scans, may be used to determine  the exact size, shape, and location of the tumor. Once those variables have been defined, physicians are able to deliver precise, cancer-fighting doses of radiation that minimize side effects and avoid damaging surrounding healthy cells.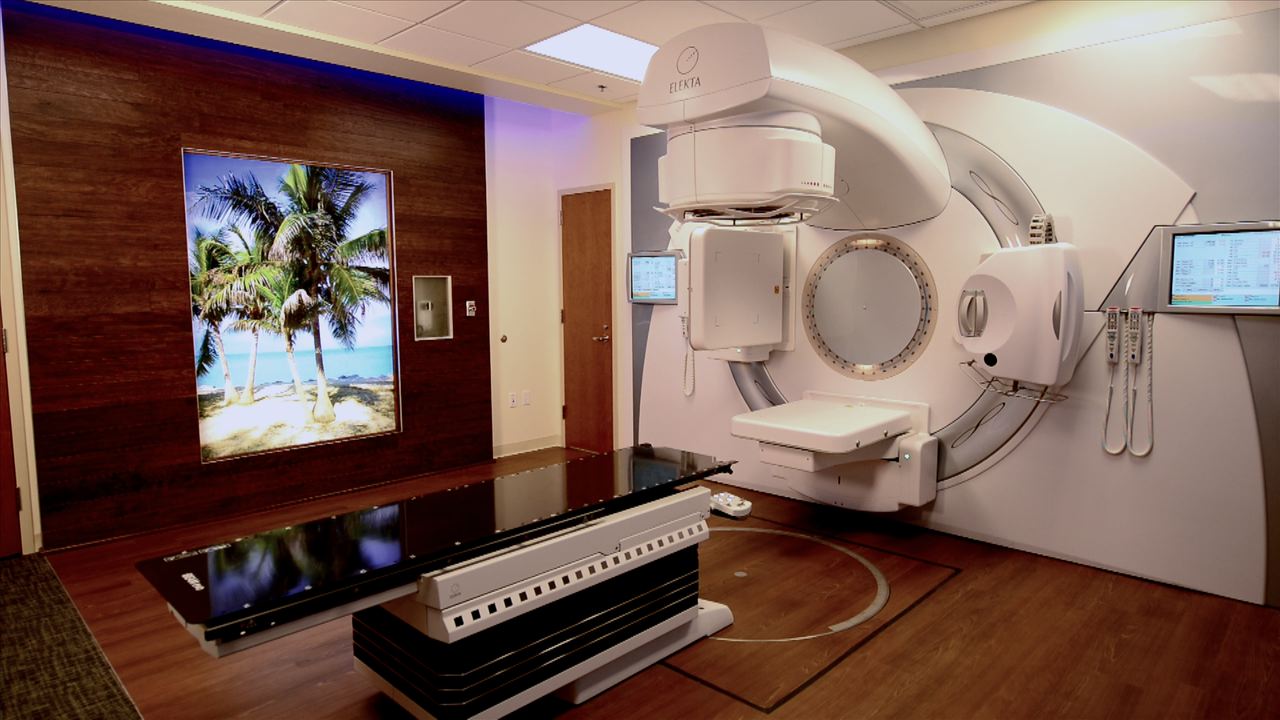 Available Radiation Treatments
Dedicated Treatment Planning Imaging
What is Dedicated Treatment Planning?
At Cancer Specialists of North Florida, we have access to our own positron emission tomography-computed tomography (PET/CT) scan and magnetic resonance imaging (MRI). What this means is that your doctor will be able to obtain either of these types of precise scans in the position in which you will receive your radiation.
What does that mean for me?
Because you will be positioned correctly for these scans, there will be less adjustments needed when your doctor creates your unique and customized radiation plan. Having this dedicated imaging resource leads to improved cancer targeting and more seamless integration for your radiation treatment plan.