What is Medical Oncology?
Medical oncology is a subspecialty where doctors are trained to treat cancers with various different medications. Medical oncologists advise and formulate their patient's treatment plans, often in coordination with other professionals such as radiation oncologists, surgeons, and other specialists. Medical oncology  training also includes methods of surveillance, genetic testing, and prevention of cancer. Their mission is to advise you on all of your options and help you proceed with the best option for you.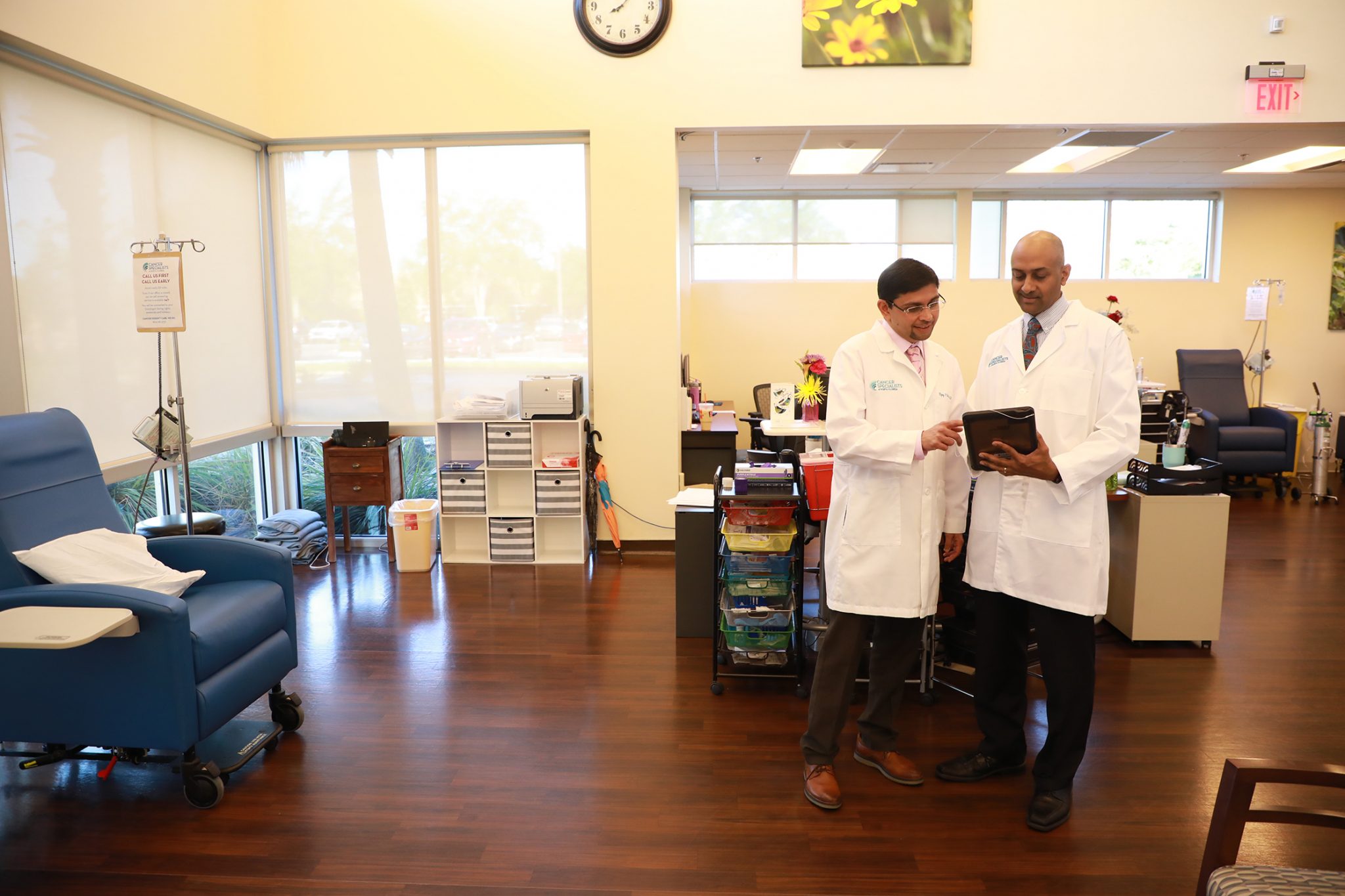 Frequently Asked Questions
Cancer is the rapid and uncontrolled division of cells. This division forms masses of tissue, often called tumors, which can be benign (no need for treatment) or malignant (treatment required).
There is no complete understanding of the cause of cancer, though there are risk factors, such as inherited genes, certain viruses, or use of tobacco products. You cannot "catch" cancer from another person.
Depending on severity and location of the cancer, it can be diagnosed through a number of different medical procedures, include: blood-work, diagnostic imaging, and/or endoscopy procedures.
As technology changes and improves, so do options for cancer treatment. At CSNF, we stay up to date with the latest advancements and cutting edge technologies, ensuring you get the best treatment while remaining close to home.
See below for more information.
Hearing the words "you have cancer" may feel like the end of the world , but it doesn't have to stay that way.
Learn More
How To Cope: Family Members
When a family member falls ill, your day to day life may change. We're here to help.
Learn More