Coping With Your Diagnosis
A Guide for Patients
Here For You.
For over three decades, it has been our mission to help patients cope with the stress of diagnosis and treatment. We understand that this is a difficult time for many, which is why our team is here to help you successfully navigate all aspects of your treatment and recovery. From social workers to nurse navigators, and everyone in between, our goal is to help lighten the load of your new diagnosis.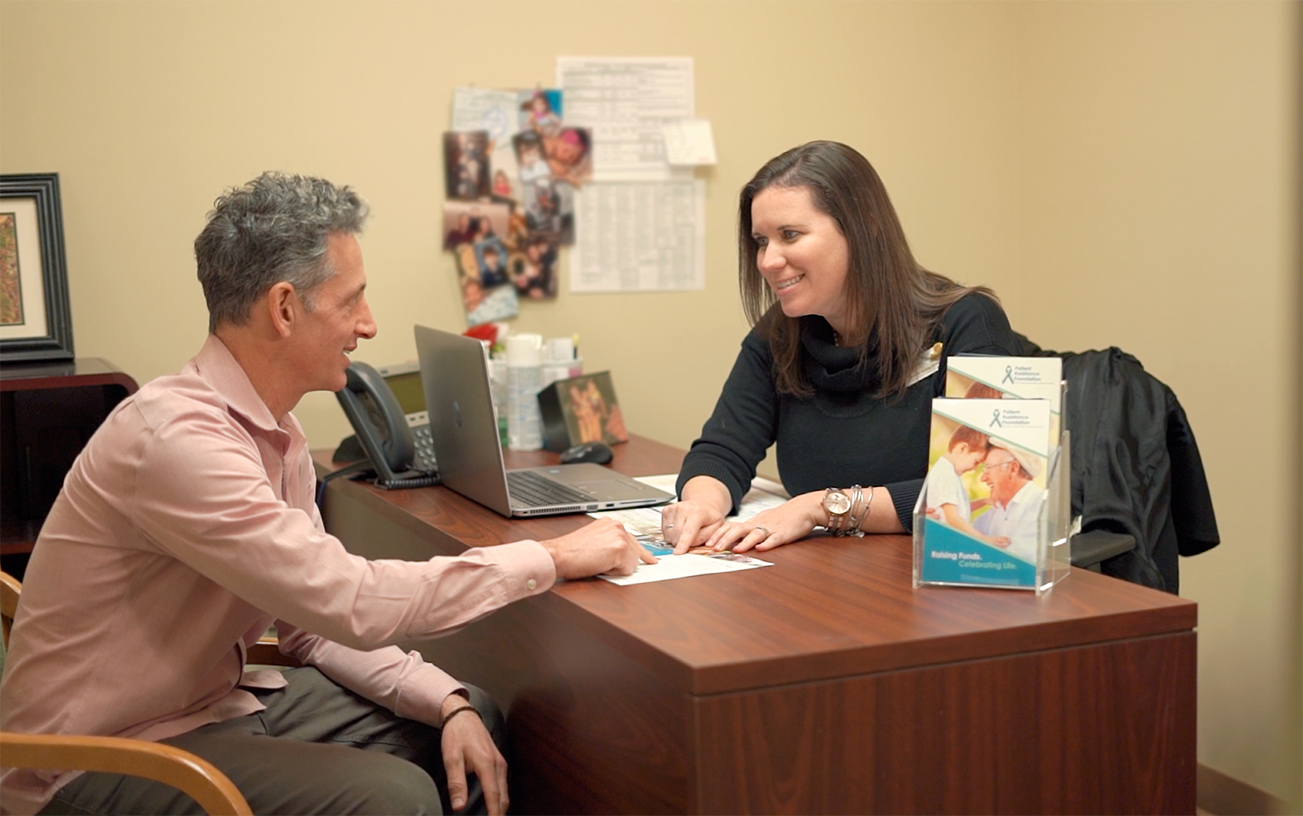 In-Office Resources
At CSNF, we believe in treating the mind just as much as treating the body. CSNF has Licensed Clinical Social Workers available to assist patients and their families with the emotional and practical challenges of dealing with cancer or other life threatening illnesses.
Learn More
At CSNF, we understand that the cost of cancer treatment can add stress to an already difficult time. Financial Counselors are available to assist your family is finding resources that exist to ease the financial burden of cancer care.
Learn More
Cancer treatment can come with many changes in appetite. Registered Dietitians are available to ensure your body is getting the nutrients it needs to keep you strong in your fight against cancer.
Learn More
At CSNF, we understand that being diagnosed with cancer can be overwhelming. Our oncology nurse navigators are available to assist patients and their families through the complex world of cancer screening, diagnosis, treatment, and follow-up care.
Learn More