About the Podcast
Hello! We're Dr. Rick and Dr. Danny from Cancer Specialists' Medical Minute! We're so happy you decided to come check out our page and our Podcast.
We started the Medical Minute with the following goals in mind: education, perspective, and laughter. Cancer is a scary diagnosis that brings many new challenges, both for patients and their families. Through this podcast, we hope to provide existing patients and new listeners comfort and education from multiple perspectives – all while making you laugh with our superior "Dad Jokes".
We're looking forward to embarking on this journey with you all and can't wait to see where this goes! And remember- when it comes to your health, stay informed, asked questions, and tune in next time!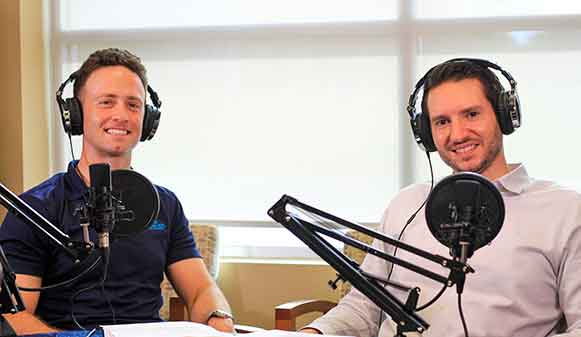 MEET THE HOSTS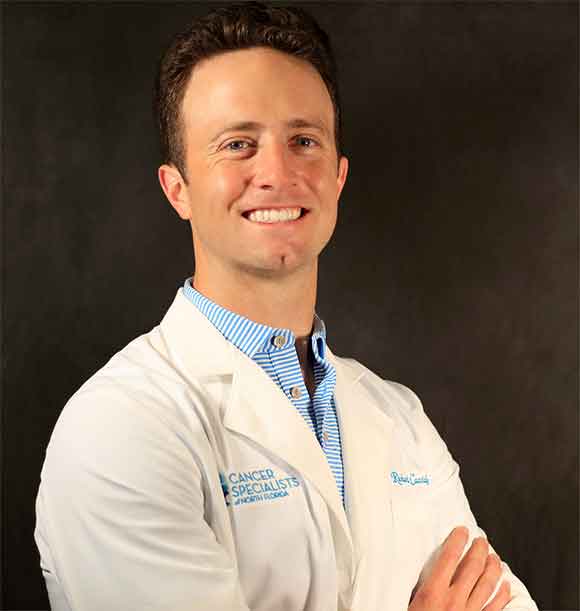 Richard "Dr. Rick" Cassidy, MD, DABR
Dr. Richard Cassidy is a board-certified radiation oncologist who practices at our Fleming Island and Southpoint locations. Raised in North Florida, Dr. Cassidy received his medical degree from the University of Florida, where he was in the Junior Honors Medical Program and received Alpha Omega Alpha honors. He completed his radiation oncology training at Winship Cancer Institute of Emory University in Atlanta, GA, where he was chief resident.
Like many others, Dr. Cassidy has had personal experiences with cancer; both of his grandfathers lost their battles when he was young, and his grandmother lost hers soon after he finished medical school. "These losses sharpened my interest and focus in improving oncology care" he says. "It's important to consider someone's personal beliefs, wishes, and goals," he continues; "my philosophy is to involve patients in their treatment plan, because cancer care is more than just addressing the medical condition – it involves the whole patient and their personal situation".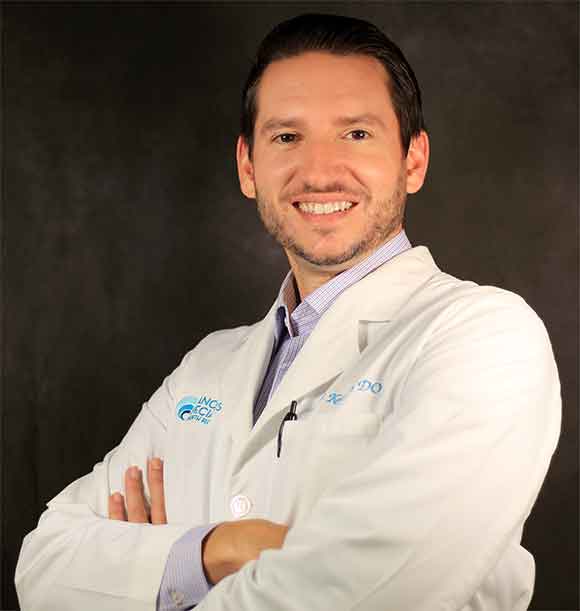 Daniel "Dr. Danny" Kobrinski, DO
Dr. Daniel Kobrinski is board certified in hematology, medical oncology, and internal medicine and practices at our Beaches and Southpoint locations. Dr. Kobrinski earned his Doctor of Osteopathic Medicine from Nova Southeastern University in Davie, Florida, before moving on to complete both his residency and fellowship at Loyola University Medical Center in Maywood, Illinois.
The prospect of being in a field of medicine that is so rapidly evolving, combined with his love of building connections with patients and their families, are the two biggest reasons Dr. Kobrinski chose hematology/oncology. "I strive to make a positive difference, no matter how big or small," he says. "Being able to provide patients with the best treatment options for their diseases to help meet their goals and spend more quality time with their family– there is no better feeling."