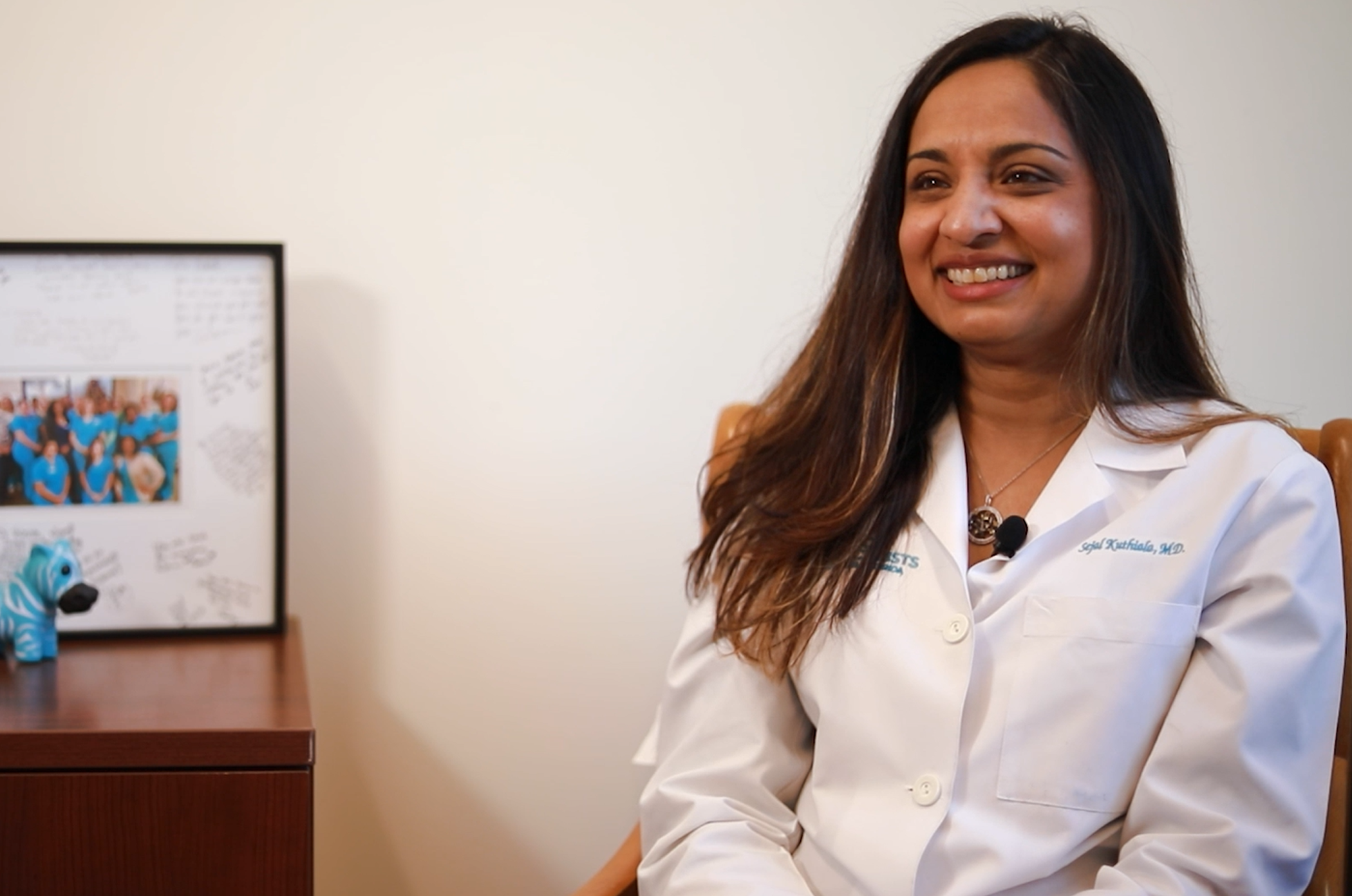 The hard work and heart of CSNF Physicians extends beyond their daily, 9-5 clinic and hospital rounds. In addition to balancing the day-to-day challenges of being working parents and spouses, many of our physicians also manage to find time to give back to the Jacksonville community in numerous volunteer roles. For Dr. Sejal Kuthiala, her hard work certainly hasn't gone unnoticed.
We are proud to announce that Dr. Kuthiala has been recognized as a 2022 Women with Heart honoree. Women with Heart are leaders and advocates who are dedicated to the health and well-being of our community. The annual Women with Heart luncheon kicks off the fundraising year for Volunteers in Medicine Jacksonville, and will be held on February 2, 2022.
"It's an honor to work with and be recognized by an organization like Volunteers in Medicine Jacksonville," says Dr. Kuthiala, "and an even bigger honor to be recognized alongside such incredible women who are dedicated to the betterment of our community." She continues, saying; "Our involvement with Volunteers in Medicine Jacksonville and as Women with Heart allows us to bring awareness to this very deserving cause, which in turn provides important resources, services, and opportunities to our fellow community members."
Volunteers in Medicine Jacksonville (VIM Jax) is a 501(C)(3) organization founded in 2002 to provide options for working people who don't have access to medical care. According to their website, VIM Jax's mission is to "advance the physical, mental, and emotional well-being of the working uninsured to improve quality of life for all".
For more information, visit: https://vim-jax.org/